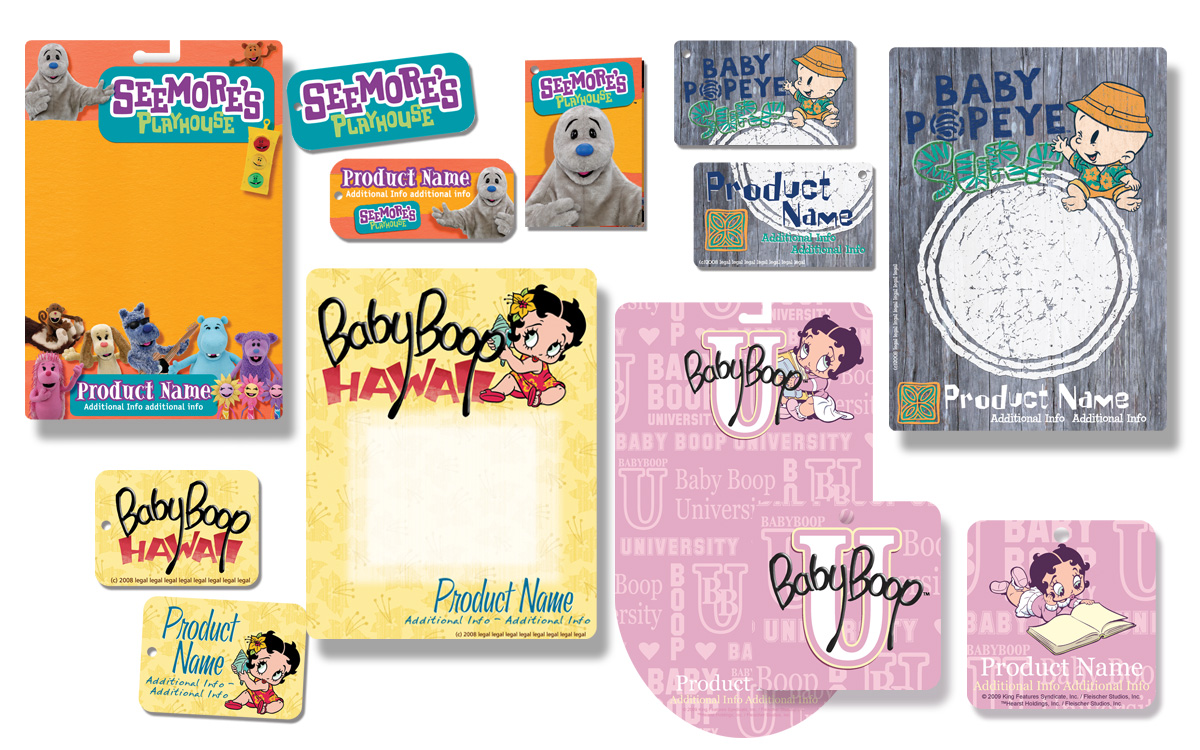 BEVERLY HILLS
Our style guides include full packaging programs. These designs were for the Beverly Hills and Love Beverly Hills licensing campaigns.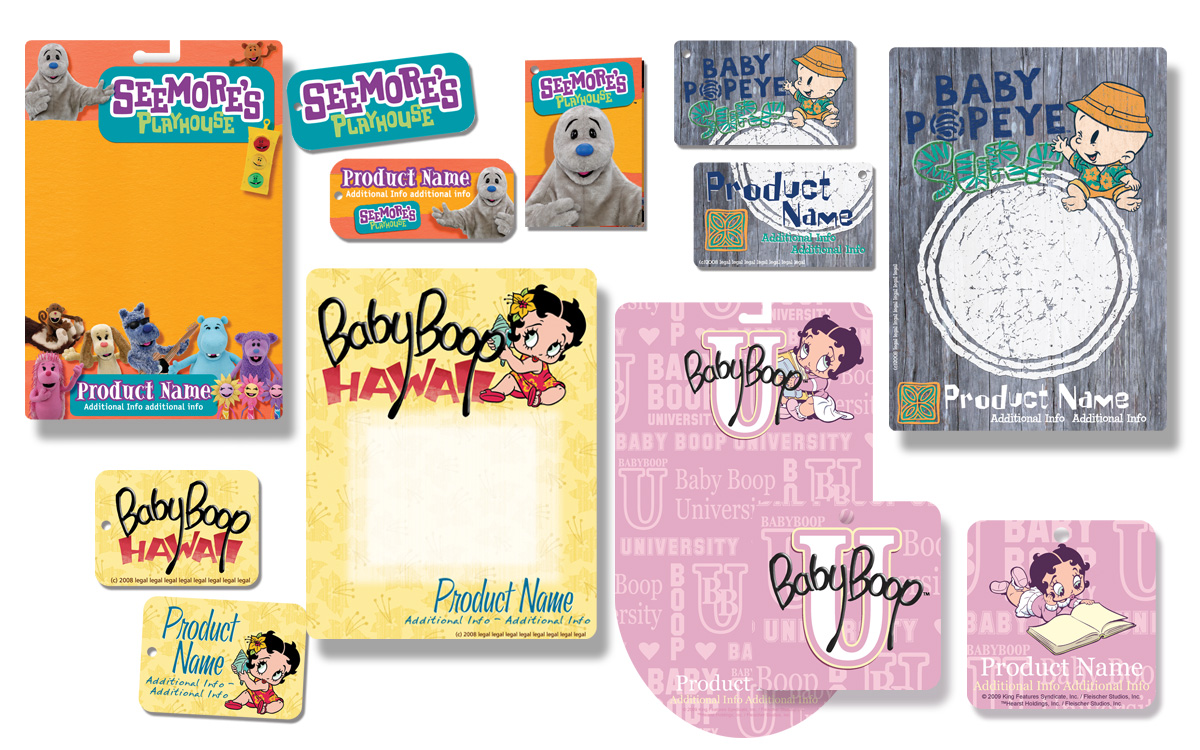 KIDS' PROGRAMS
We design for all ages—like these programs for King Features' kids licensing style guides.
NUTRIDENT
We worked with Nylabone to update the packaging on their NutriDent line of products.
ALL KINDS OF CHARACTERS
A selection of packaging from various character programs: Beetle Bailey, Green Hornet, The Phantom, Josie & The Pussycats, and Spider-Man!
GREENFIELD VILLAGE
A unified packaging approach for Greenfield Village's varied products, created for Moda Licensing.