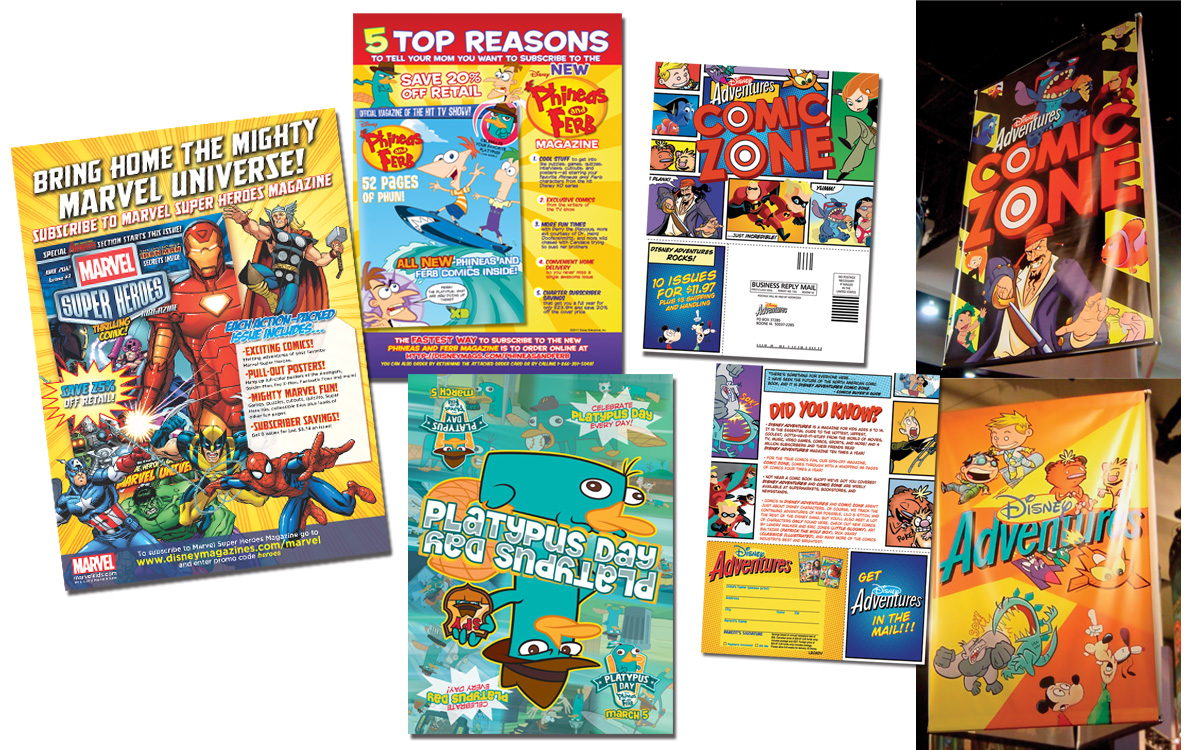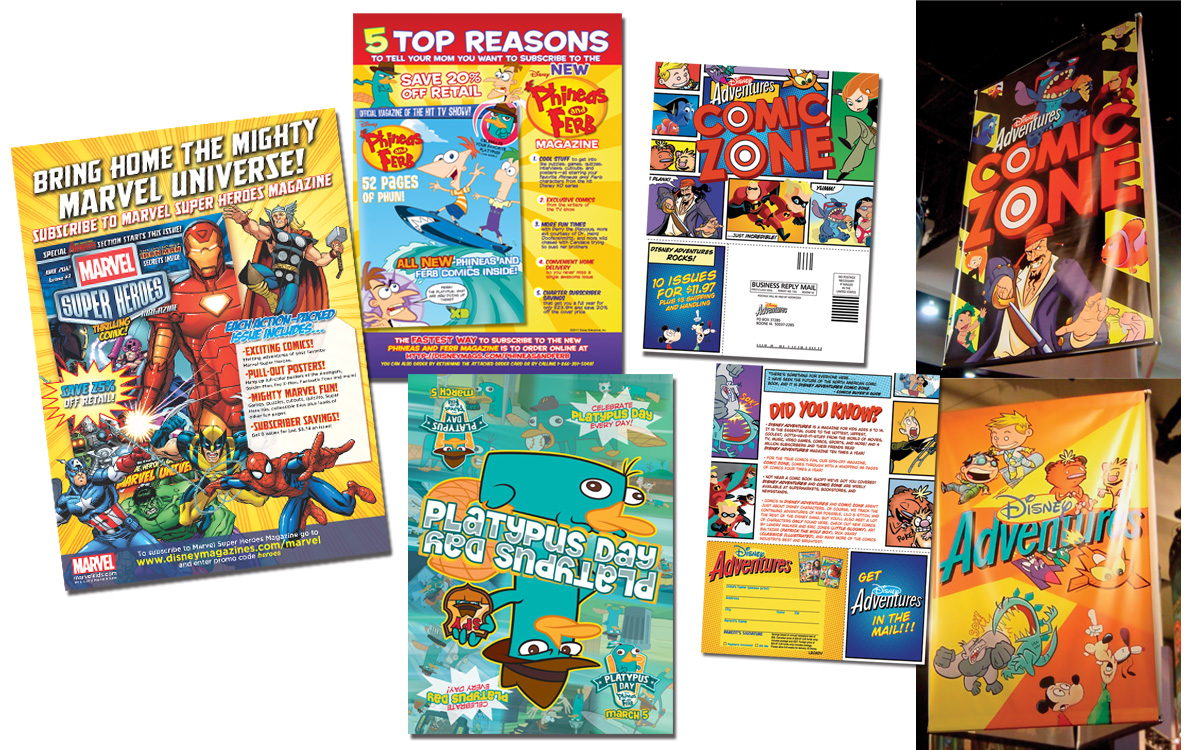 DISNEY WORLDWIDE PUBLISHING
A collection of advertising inserts and trade show banners for different Disney titles.
PRINCESSFREEZONE.COM
We created the web presence for Princess Free Zone, including their Zazzle store with two dozen different products.
CLIFFORD PROMOTIONS
Concepts and art for two Clifford the Big Red Dog promotions for Scholastic.
DISNEY INFINITY
Mini-magazine to promote the blockbuster Disney Infinity game system.
SALES KITS
Sales kit for Paradox Entertainment's licensing show presentation.